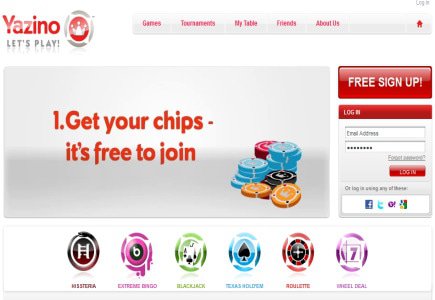 Social mobile Blackjack for Yazino users
A new mobile game has been added to the multi-player social games developer Yazino's games suite – it's Blackjack by Yazino which is compatible with iPhone, iPad and iPod Touch.
The multi-player game takes up to five players, and it is accessible from a number of platforms, including Yazino site, Facebook or mobile, or via 3G or WiFi.
The application is available on Apple iStore, and can be downloaded free of charge. It features an 'In-Game Chat' function, as well as two versions of classic blackjack rules – Atlantic City & Las Vegas, and the possibility to invite friends in order to play at the same table with them.
According to Yazino's founder and CEO Hussein Chahine, "The launch of Blackjack by Yazino underlines our strategy to bring all the dynamic and social elements of our in-sync web games to iOS, using the real-time competitive element of the online version and building what we believe is a quality blackjack game."