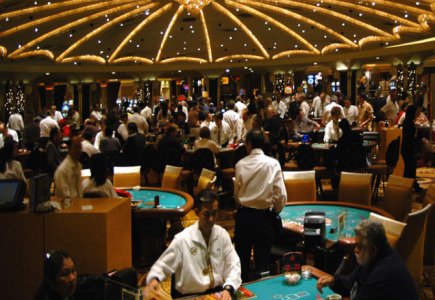 Government has a change of heart
It seems like a change of heart can easily happen in the Cypriot Government's position on gambling, as it is now apparently supports the formation of licensed land casinos.
Reportedly, Cypriot Finance Minister Kikis Kazamias this week stated: "Many among us would probably never enter such establishments during our lifetime, but this does not mean that we should not respond to the needs of the age, taking into consideration the public interest. Cyprus cannot turn its back on a sector that could bring much needed revenues to the State coffers."
He also added that the Government "will very soon table a specific proposal before Parliament regarding the operation of casinos."
The proposal attracted support in shape of Famagusta Tourism Coordinating Committee marketing officer, Lakis Avramides, who assessed: "It had to be done a long time ago. It's never too late and we hope it will be realized soon, of course the Famagusta district will claim an operating license for a casino to help the seasonality of the district."
This leaves room for hope that a similar change of heart will happen in case of online gambling, which is still not favored by the Mediterranean country's government.