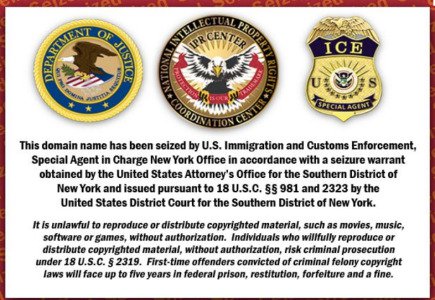 No judicial scrutiny needed before revocation of domain registrations?
According to recent reports from the United States, there may soon arise a new row over the freedom and security of international domain names, as certain US moves indicate that soon enough revocation of domain registrations will not require judicial scrutiny.
Namely, the US supervisor for .com and .net domains, Verisign, has apparently applied to the Internet Corporation for Assigned Names and Numbers (ICANN) asking to be given the power to revoke website registrations at the request of US law enforcement officials even when they do not have a court order.
The company claims that this is an anti-abuse strategy that would permit "the denial, cancellation or transfer" of domains based on "laws, government rules or requirements, requests of law enforcement or other governmental or quasi-governmental agency, or any dispute resolution process." However, the company failed to provide details on the corresponding appeal process, which triggered a chain of suspicion from the American Civil Liberties Union, which stated:
"The default shouldn't be 'take down first'. "Any time the government is involved in seizing websites, that raises serious First Amendment issues. It doesn't matter if it's a private company pushing the button."
In addition, Electronic Frontier Foundation analyst Rebecca Jeschke commented: "We've already seen how problematic domain seizures are through the Immigration and Customs Enforcement shutdowns … If you're going to do something as drastic as taking a whole site offline, you at least need some meaningful court review."