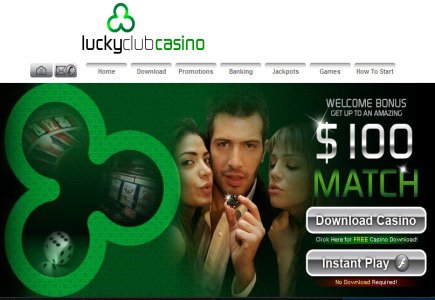 Not much explanation given until Jackpot Capital makes a statement
This week a number of players reported that Lucky Club Casino in the Jackpot Capital group is to close on October 17, which they learned about from a brief and not very detailed email that advised:
"Use your balance, bonuses and comp points now - because from October 17th, it will be too late!
"Lucky Club Casino has a new owner and will undergo a relaunch within the next week. For this reason, Lucky Club Casino will be taken offline on Monday, October 17th.
"The relaunch will take place on October 24th, so prepare for a totally new gaming experience with a great support team and reliable payment methods!
"Don't waste any time! Play now, use your balance and comp points and take this last opportunity to win big before the casino upgrade!
Monelle: the management team, a new gaming provider and different games"
After a number of inquiries, the casino owner Jackpot Capital decided to shed some light on what actually happened in the group, and thereby sent a response, specifying that it has sold Lucky Club Casino with its marketing partner Rich Club Affiliates to a group of unidentified investors for an undisclosed consideration.
According to a Lucky Club Casino rep, "In the online casino world, Lucky Club Casino is a great brand. It will soon benefit from a new platform and players will have the chance to experience a whole new environment and games. We are confident that the brand is in good hands."