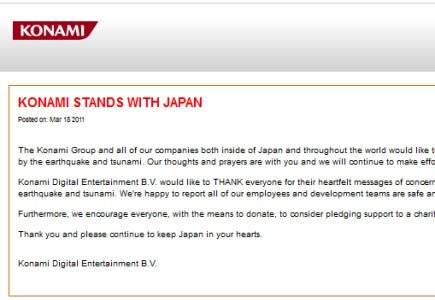 Eduardo Aching appointed
Arcade and video games developer Konami has announced the appointment of Eduardo Aching as senior director, international sales, who will be responsible for global sales (Latin America, Europe, and Carrobbean included) and for developing international markets for games and system products.
Aching, who has been with Konami since 2008 after a successful career in gaming and technology industry, will also develop and maintain relationships with key distributors and existing customers, and manage new business opportunities for the Japanese company with bases in the US.
Other promotions at Konami include Ross O'Hanley, promoted to vice president, domestic game sales, to be responsible for operational and strategic direction for North American game sales and lease/participation products, as well as gaming and systems marketing initiatives for the global brand.
O'Hanley, who also joined the company in 2008, has more than ten years of experience in senior operational management roles within the gaming industry, including those in Konami as Senior Director of Marketing, and Senior Director of North American Game Sales and Marketing.
Also, Ray Suarez has been promoted to vice president, sales operations/director, manufacturing. His responsibility includes the sales operation department with all sales order support functions for the games and systems divisions. He also provides internal and external customer support by developing and implementing business solutions and operational procedures. On top of this, Suarez also serves as director of manufacturing. Funnily enough, he as well joined Konami in 2008 as the director of sales operations, and in 2009 he was promoted to senior director sales operations/acting director of manufacturing.
Konami was founded in the late sixties and in 1982 began to market computer software for PC games to grow into a major industry supplier since then, working with giants like Nintendo and Microsoft. Then in 2005, the company bought a controlling interest in Hudson Soft, moved Konami Gaming's headquarters to Las Vegas, Nevada, and stepped up production of Konami slot machines.