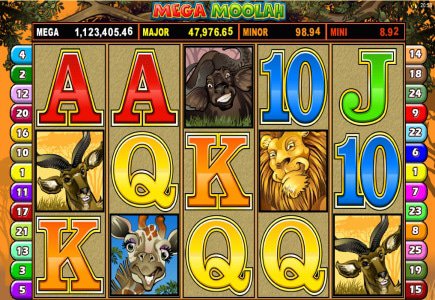 Big win for an online gambling rookie
A record win was noted in online casino group Casino Rewards when a novice player A.D. hit the $5,201,559 jackpot with a 50-cent bet per spin on the famous progressive online slot Mega Moolah.
However, what amazes even more is that the player placed the 50-cent bet using free casino bonus money, which brought him the biggest jackpot in the 11-year long history of Casino Rewards.
Mega Moolah online slot is specific due to its unique progressive jackpot structure. Namely, it guarantees a total winning payout of at least one million dollars, and whenever a player plays the game, the jackpot increases until one lucky person clears out the entire amount, which can reach astronomic sums, as we saw in the example of A.D.