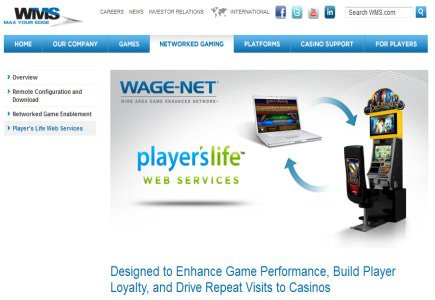 WMS site attracts numerous social gamers
With the major boost in social gaming in the past period, an increasing number of social gaming fans seems to be attracted by land and online slots developer WMS Gaming's website, Player's Life, where they can exchange tips, post videos of their casino triumphs, and arrange get-togethers to Las Vegas and Atlantic City.
The site was launched last year, and it has already gathered an impressive number of 650,000 members. It is connected to a server linked to WMS's more advanced slot games, like The Lord of the Rings, enabling its members to fight Orcs in casual online games and then unlock the opportunity to play potentially lucrative bonus rounds when they return to the casino. In addition to this, players can also look forward to winning virtual trophies for their online and offline victories.
According to Chief Innovation Officer at WMS, Larry Pacey, "We pretty much offer everything you find on Xbox LIVE or Facebook."
He also denied that the site represents a part of WMS aspirations in regard to potential legalization of online gambling in the States, claiming that the company plans nothing of the sort, but he obviously did not convince everyone.
"I can't imagine that WMS doesn't want to be in that field," said Chuck Hickey, vice-president of slot operations at Barona Resort & Casino in Lakeside, Calif. "Come on. This could be a multibillion-dollar business."
The company has been very active in Europe, on the other side. There it recently launched its own Jackpot Party Casino, which has already attracted a lot of attention.