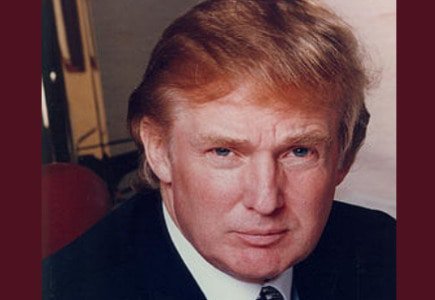 "The Donald" goes forward with his joint venture with property multi-billionaire
Land gambling mogul Donald Trump decided to address reports of his collaboration with another multi-billionaire Marc Lasry on a new internet gambling venture, so he issued a statement, revealing more details regarding the venture.
"This has to happen because many other countries are doing it and like usual the U.S. is just missing out," he said. "It seems inevitable, but with this country you never know if it's inevitable."
"We have been looking at this for a while. We have the hottest brand in the world according to many and we think we will do extremely well because of the Trump brand."
Apparently, Trump and Lasry are in the final stages of selecting a management partner, negotiating with undisclosed third parties that have "experience in operating on-line gaming businesses in jurisdictions outside the United States where on-line gaming is currently allowed by law."
According to the Forbes magazine, "Trump and Lasry have no plans to move forward without a federal or state regulatory regime in place. The joint venture would be 10 percent owned by Trump Entertainment, which is controlled by Lasry's Avenue Capital."
In his statement, Trump also opined that both federal and state governments would benefit from increased tax revenues if online gaming was properly regulated.
"The U.S. is missing out and New Jersey is missing out and everyone else is getting it," he concluded.