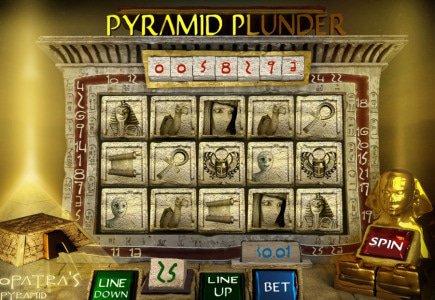 Senior player takes home $184,060
A report came this week about Win A Day Casino's latest jackpot winner, a senior player Joe H., who hit $184,060 jackpot on the Pyramid Plunder slot machine.
According to the self-employed player, some of his big win will be used to pay down family debt, but he also hopes to be able to help his grandchildren with their education and set some of the money aside to indulge in some casino action and do some Christmas shopping.
"I just had a feeling, when I sat down to play on Monday. I had a hunch it was going to be a good day," he said. "I often just wager five or ten cents a line so I can keep playing longer. But when I'm feeling a little bit lucky like that I often bet a little more. So I had $1 bet on ten lines when up came all those Pharoahs!
"It's going to be hard not to splurge on my kids and grandkids this Christmas, that's for sure. But I think even once a few bills are paid, and I've put some away for my grandchildren's college fund, I'll still be able to afford to be generous."
Pyramid Plunder is one of Joe's favourite games. It is played on 25 pay lines, and it offers three ways of hitting a bonus round – with Scarab beetle giving a second chance for a winning combination; a Mummy shifting its reel down by one or two symbols to create additional winning combinations; and the Chamber of Treasures bonus game allowing players to win cash and free spins.