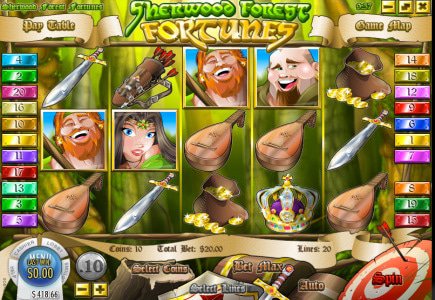 Robin Hood features in the world of slots once again
A brand new i-slot has been released this week by online gambling software developer Rival Gaming, which employed a familiar, medieval bandit theme.
Sherwood Forest Fortunes is the name of the five reel, twenty pay-line i-slot game which introduces a number of features that will keep players entertained - three bonus rounds with unique icons sets for each round, two-icon stacked wilds and an interactive map of Sherwood Forest.
The game features Robin Hood, who fights the Sheriff of Nottingham, throughout the interactive map as players advance through the bonus rounds to their final duel with the Sheriff.
The three interactive bonus rounds involve Target Practice, Stealing From The Rich and a duel against the Sheriff.