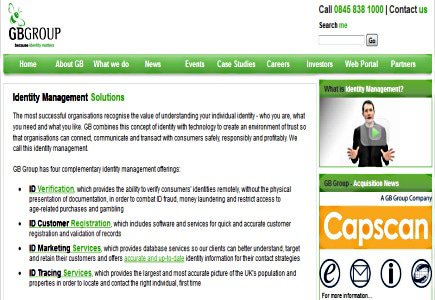 UK-based checking software company closes GBP 11.2 million acquisition deal with Capscan Parent
A statement came this week from the UK-based identity checking software company GB Group, informing the public of its third acquisition in the past four months, thus justifying the announcements of further expansion.
This time, it has closed a GBP 11.2 million deal for London-based rival, Capscan Parent, which supplies customer registration and address management software and has a growing international presence.
The acquisition funding will be helped by placing of 20 million new GB Group shares with fresh institutional investors, which should result in some GBP 8 million.