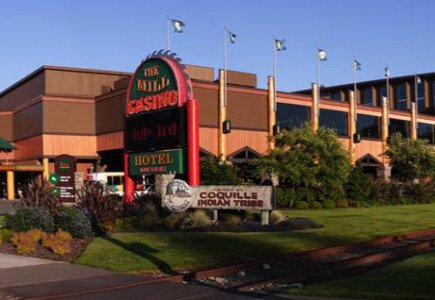 Mill Casino Hotel introduces iGaming Lounge for gambling via iPads
A report arrived this week that a hi-tech novelty has been introduced into the Oregon land casino operator Mill Casino Hotel – an iGaming Lounge, which combines WiFi-enabled and land gambling action using iPads, thus enabling players to enjoy some online-like action.
The system was designed by Acres 4.0, and it involves a whole range of casino games, connected to the casino through a highly secure wireless network, which enables players to wager from anywhere in the lounge.
This type of personalized gambling is what makes iPad so popular, assessed General manager Larry Close, adding: "We all have seen how the iPad and similar mobile devices have contributed to the personal choices and personal styles of their users. We created our iGaming Lounge in that same spirit of personal choice by using the devices as a way to further personalise the casino gaming experience for our guests."
In addition, to make things easier for players, iGaming features a host who will provide players with a personal gaming device and help them get started.
"We really view this room as a whole new way for guests to enjoy the entertainment value of casino gaming," Close said. "Whether they are with a group, a partner or on their own, we want to help guests at The Mill to create their own casino experience."