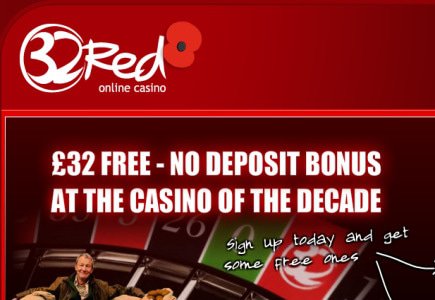 More player facilities in the latest upgrade
An announcement came this week from reputable online gambling operator 32Red Casino of the launch of its new, multi-window casino lobby. The lobby is a result of the latest upgrade which aimed at improving players' convenience by allowing them to run online casino games in their own separate windows.
According to the casino spokesman, thanks to the upgrade, programs will run more efficiently and limit interruption; the casino performance will be dramatically improved thanks to the fact that each online game will run on its own system process, allowing players to enjoy an unlimited number of games at once via multiple windows.
The concrete changes introduced in the software now allow players to: drag tabs within the Casino window, outside the casino window or between casino windows; organize Casino windows using tile, stack or dock; resize Casino windows to any size; play an unlimited number of games at once.
"We've listened to what our customers feel should be bettered on our site and delivered an upgrade package we are confident will further enhance the overall gaming experience," a spokesperson for 32Red Casino added.