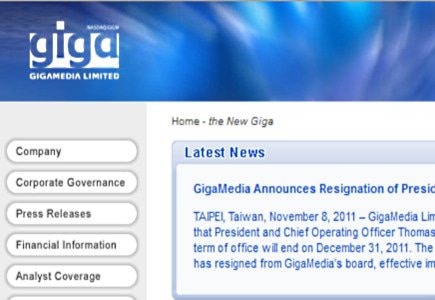 Former company president and COO decides to pursue personal plans
According to the latest news from gaming software and service provider GigaMedia Limited, its president and chief operating officer Thomas Hui has decided to leave the company at the end of the year, with an aim to pursue personal plans.
However, until his withdrawal, he will cooperate with senior GigaMedia personnel in order to facilitate the transition.
It has been noted in the company statement: "Mr. Hui intends to devote more time to his personal interests and to charitable projects."
"Thomas has had an enormous influence on GigaMedia, making strong contributions to the strategy and growth of GigaMedia for three quarters of a decade," said GigaMedia chief executive officer Yichin Lee. "His passion for building high-performing teams will have a lasting impact on GigaMedia, and on behalf of the company I would like to thank him for his invaluable service. We wish him the best in his future."