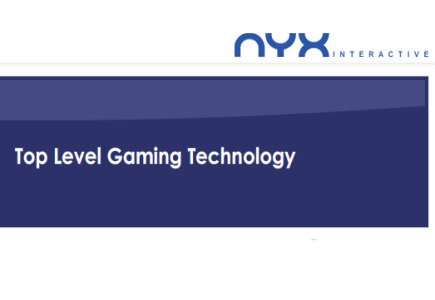 Consideration paid for the acquisition undisclosed
It has been announced by Swedish software provider NYX Interactive AB (NYX) that it has entered an acquisition deal for the Australian-based independent games supplier Nextgen Gaming Pty Ltd.
The consideration for the acquisition has not been disclosed, and it has only been specified that the companies are to merge and thus form a content-rich software provider that will be a combination of the NYX bingo, lottery and casino modules and NextGen's games and innovation in game design across various distribution channels.
In addition, the merger will bring a better offering to customers, with a catalogue of over 300 games. According to the company statement, the group will be "in a strong position to profit from land-based casinos seeking to add an interactive offering to their portfolios."
The group has quite an impressive customer list of over 40 names, including a number of World Lottery Association members, some tier-1 operators and big name casinos and sportsbooks. All of them will be able to benefit from a unified set of software standards that provide rapid delivery and distribution of content, including slots, table games, bingo, instant-win games and scratchcards.
The companies will also combine their senior executive teams, with Nextgen staying in charge of games development and NYX maintaining the software development and operations, whereas certain client-facing roles and executive management will be conducted from London.
In a comment on the acquisition, David Flynn, chief executive office, NYX said: "NYX and NextGen are a perfect fit. In addition to a shared set of values between the two organisations, we share a highly scalable business model and enjoy respected reputations.
"Our combined entity will be much stronger and our customers will benefit from NextGen's leading-edge games studio which produces some of the industry's best performing games. We are very excited about our future together."
In addition, Staffan Lindgren, co-founder of NYX stated: "In light of the regulation of the European gaming markets, this strategic move puts us right in the sweet spot of what operators expect from their technology partners."
On the other side, a statement arrived from Matt Davey, CEO of NextGen who said: "Combining NYX's proven bingo, casino and software solutions with the NextGen excellence in building engaging and profitable games enables us to massively improve our ability to offer market-leading product in a fast and flexible manner to our combined roster of customers.
"Leveraging our respective heritage in technology and product and our common employment cultures we are confident in our ability to develop, license and support a world-class suite of e-gaming products."