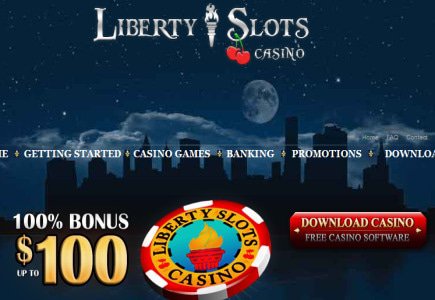 Vegas Tech supplies games for new site?
Is there any relation between the mysterious new, Liberty Slots, which uses Vegas Technology games, and English Harbour, which withdrew from the market some months ago? This is the question that bothers many industry observers these days, but as more info is coming this week, their curiosity may be satisfied soon.
Namely, reports came this week from a company representative Dylan Mandrake, who explained that Liberty Slots is the first licensee of a previously unknown software provider titled Wager Gaming Technology. He also specified that Wager Gaming Technology has acquired the software from "the former owners" – which could easily be Vegas Technology.
However, he did not include any details of the deal, or on WGT's management and location, there's still no website for the software house, or any assurances on any jurisdictional probity checks passed by the company. Mandrake only underlined that the company plans to use the services of a third party auditor to verify the software.
He added: "We [Liberty Slots] are not the owners of the software, but a licensee just like an MGS, Playtech, or RTG licensee would be. We are in no way related to, affiliated with, or in communication with any of the former software owners casino brands.
"In regards to the [website] similarities - we are a new group and felt that using a site template would assist in software recognition amongst players. The music in the casino client was provided by the software company."
In regard to the targeted email marketing his company is using, he said: "We did not purchase the lists or have them in our possession, we simply used a partner to market to a target group."
Does such practice represent a breach of personal privacy? If so, it may not be a good start for a young company to be related to such an activity, but its effects are yet to be seen.