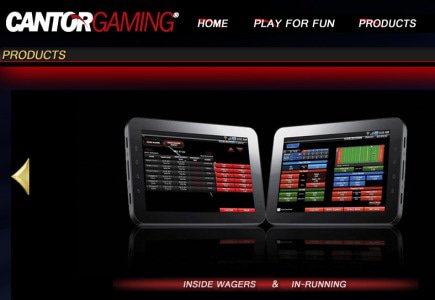 Asher files new counterclaim against Cantor Gaming
There has been new development in the legal dispute between Cantor Gaming and its former executive Joseph Asher, as a report arrived this week that Asher filed a counterclaim accusing Cantor of launching a "belated and meritless attempt to damage Asher's reputation and harass and distract him," and that it was designed to "thwart the sale of Brandywine to William Hill for illegitimate competitive reasons and cause William Hill to reconsider its decision to have Asher serve as the CEO of its United States gaming business following its entry into the United States gaming market."
Asher's counterclaim comes in response to Cantor's claims that Asher breached non-compete and confidentiality obligations when he established Brandywine Bookmaking and Lucky's Race and Sports Book.
However, when he initially responded to the Cantor suit, Asher specified that while he was working at Cantor, he was focused only on developing mobile betting systems and was not interested in running race and sports books, which is a sector pursued by Cantor only after he had left.
Later on, in his counterclaim, Asher hinted that his departure was caused by the fact that he and Cantor CEO Lee Amaitis had clashed.
The court documents read: "Asher was subjected to vitriolic tirades from his direct supervisor, Amaitis, about matters related to regulatory compliance when Amaitis was unwilling to follow certain recommendations of Cantor's compliance committee, of which Asher was a member."