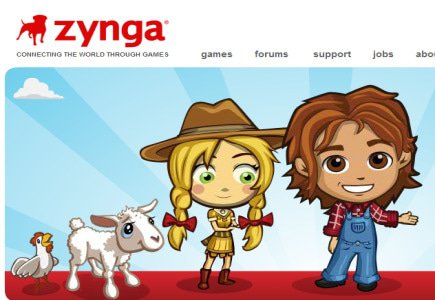 Company exec: We're focused on the free social gaming approach
The latest news from social gaming giant Zynga involve an interview with its chief Lo Toney, who revealed some of the company's plans regarding expansion into the domain of casino and bingo.
Namely, having in mind the popularity of Zynga's free-to-play online poker game, which has some 7 million fans a day on social networking sites like Facebook and Google Plus, and on mobile iPhone and Android handsets, Toney justly called his company the biggest poker operator on the planet.
He also specified that Zynga's plans do not involve moving into play-for-money sector, even if the online pastime is legalised in the United States of America.
"Zynga's business model is free-to-play and we monetize the virtual goods. That's our business model. We have no interest in going after the real-money space. We have been able to build a very nice business for ourselves with our heads down focusing on our existing business model," he explained.
He also said that, thanks to its remarkable popularity, Zynga barely registered the events of Black Friday: "As the world's largest poker game I think our scale is so large that it takes a lot to be able to tip the scale for us.
"We were the world's largest poker game before those actions were taken by the DOJ, and we remain the world's largest poker game after those actions."
As for the aforementioned plans to get into social online casino and bingo free-play action, Toney underlined: "The main thing we're focused on at the moment is expanding what we've started at Zynga Poker. We feel that we can give our fans and users something that they've never experienced, and that experience is Zynga Casino.
"What we decided to do is create another app for Zynga Casino, and the first game that's going to join Zynga Poker in Zynga Casino is going to be Zynga Bingo.
"It's a game that people can look forward to playing, and they're going to have a fantastic time being able to reminisce and go back to a game that maybe they were introduced to the first time by their parents or grandparents. We're going to make sure people know what the game is, but we're going to add some twists. We're going to make it fun, exciting, and, of course, we're going to make it social because that's what we do best," he concluded.