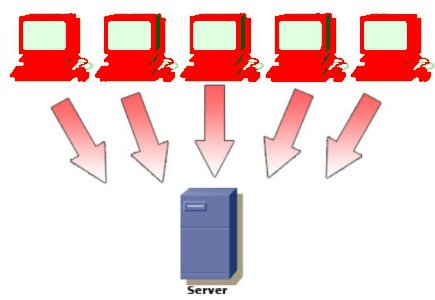 Perpetrators known and evidence exists, claims TopGame
There seems to be no settlement in the exchange of fire between online gambling software provider TopGame and affiliate management group Affactive over alleged DDoS attacks which saw a number of TopGame sites down this week.
This time, the company claimed that they have compelling evidence that clearly points to the perpetrator. In a new post exchange on message boards, an alleged TopGame founder "macloud" who is no longer with the company, expressed support for TopGame and its licensee Rome Casino, both of which accused Affactive for the attacks targeting them.
According to "macloud", he used to be involved in discussions with who he claimed to be the owner of Affactive about an ongoing DDoS attack that took place at the time, and the payments and assurances from Rome Partners that were required in order to halt the assault.
"At the time my only intention in this whole affair was to try to keep the company running and everyone happy with as little interruption as possible. I now understand that XXXX isn't interested in peace. His only goal at this point seems to be to knock competition out of the market by force and control everyone," he claimed.
He added that this time, the same person tried to repeat the extortion, demanding even more money directly from Topgame and threatening to take the Rome Casino site down "...along with TopGame (gaming servers, website and affiliate program). I believe he succeeded in extorting an additional 75k USD."
However, as no demands for cash have been made this time, the motive for the assaults must be to eliminate a competitor, opined "macloud," suggesting that the reason may be because Affactive now has its own software provider, Game Scale.
To his post, a TopGame spokesperson added:
"We hereby confirm that we found a direct correlation between the recent DDoS attacks on our servers and one of our licensees; they were operating Mayflower Casino and Grand Macao Casino. Their license has been revoked permanently. We don't tolerate this criminal behavior and certainly do not partner with such."
At the moment, it seems like the dispute parties are more in favor of message board post-slapping than the traditional judicial and police assistance.