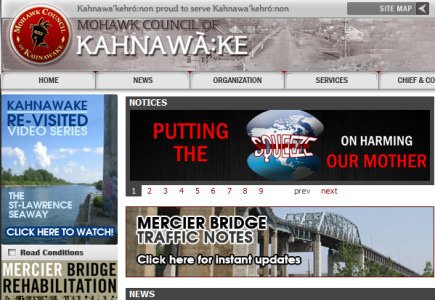 A Quebec land casino considered by the regulator
A report arrived this week from the Mohawks of Kahnawake online gambling regulatory jurisdiction, which involves its potential plans to make yet another attempt at operating a land casino in their home province of Quebec.
It has been reported that, "In addition to the prospect of a new lottery offering for Quebec, a bricks-and-mortar casino has been proposed for the South Shore community by the Mohawk Council of Kahnawake." Apparently, the tribal council has recently hired a U.S. firm to conduct formal feasibility and impact studies, whose release is expected to take place from next week.
Are the prospects any better, having in mind that a land-based casino has been twice voted down in referendums? It may be so, as the current proposal is different - it opens with the proviso that every community member would share in casino profits through dividends.
According to the Grand Council Chief Michael Delisle Jr., a casino would help offset cuts in federal and provincial funding. "We are looking at generating the type of funds that would make us independent somewhere in the near future," he added, estimating that a land casino could "generate $20 to $30 million, hopefully."