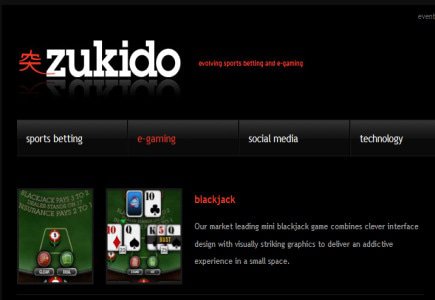 Both iPhone and Android devices supported
A novelty from the UK-based eGaming development firm Zukido involves its new mobile gaming platform, zBox Mobile, which supports both iPhone iOS and Android devices and currently has four fully multilingual HTML5 games: Blackjack, Roulette, Hi-Lo and Scratch Cards.
With more games expected soon, including multi-line slots and baccarat, and having in mind that the games allow for easy integration into existing mobile websites and apps but can also stand independently, the product promises to cater for the boosting mobile gaming market's needs.
In addition, the fact that Zukido's games are fully customizable, and that bespoke games could be provided through the zBox, marketers will be able to exploit the market opportunities in the best possible way.
It has been specified by David Sargeant, commercial director at Zukido: "Operators are looking for ways to cross-sell casino from existing mobile sportsbooks and the zBox mobile games are the perfect way to do this. The games are easily integrated and commercially competitive".