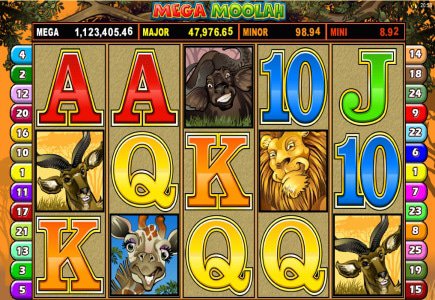 Australian punter gets a hefty prize
This past period was a time of joy for the Australia-based Casino Rewards punter identified as 'A.D.' who hit a major jackpot of EUR3.8 million jackpot on the Mega Moolah progressive slot, and was recently presented a big paycheck at a big ceremony in Australia, Sydney.
According to the lucky man, "I plan to give something from my winnings to charity, and then I will help some relatives, my girlfriend... some more travelling too, that's for sure! I may never stop working... I may have some other people working for me... basically I'm not in a great hurry to spend this money.
"The day I won the jackpot is a beautiful memory. It's still quite vivid. I played Mega Moolah, the jackpot screen opened, the wheel was spinning, there were a few segments on which it could have stopped, but that was exceptional and I thought that that could not happen to me... but it did!
"I could not believe it at first, then I called to make sure, because I thought it could be an error... but it wasn't! I stayed there for I don't know how long, staring at the ceiling and thinking lots of things. At first I didn't think much, I only thought that my life was most probably going to change," he concluded.
However, his win is not the biggest jackpot win at a Casino Rewards online casino – it is second to the one hit by K.E., who hit a $5.5 million jackpot in 2008 on the same online slot.