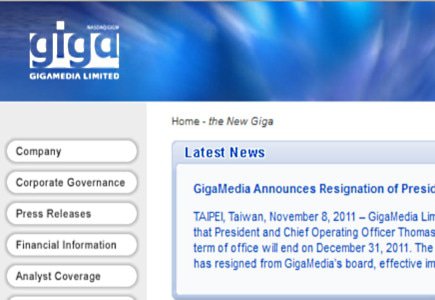 New appointments to remedy weak results?
After reporting about its weak Q3 results, GigaMedia Limited appointed two new board members - Dirk Chen and Casey Tung, thus pushing forward its restructuring program.
In a comment on the new appointments, Michael Ding, chairman of GigaMedia Limited said: "Dirk and Casey are experienced business leaders with proven abilities in building strong, efficient operations – two great additions to our board.
"Their deep business insight will help provide critical guidance; we look forward to their assistance going forward as we continue to work to turn around the company's performance."