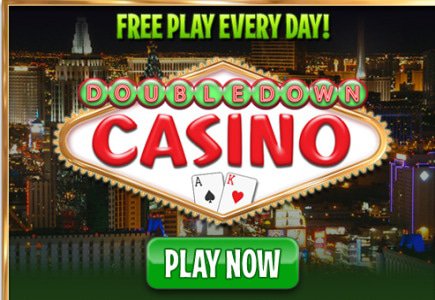 Online gambling arch-opponent strikes again
An announcement came this week from the notorious arch-opponent of online gambling in Australia, independent Sen. Nick Xenophon, who claims that he has received "a flood" of complaints regarding alleged gambling on the massive social gaming network Facebook, through the DoubleDown Casino.
Apparently, the casino has found a way to get around the Aussie anti-gambling laws, as it does not allow players to convert virtual winnings to real money, but merely earn the virtual money and purchase it.
"The DoubleDown casino on Facebook gives players free chips - but once they are exhausted, punters are required to buy credits to continue to play online casino games such as poker and blackjack," it has been specified in the media, which also added that the casino's Terms and Conditions clearly state that "Virtual Currency and Virtual Goods may never be redeemed for 'real world' money, goods or other items of monetary value from the Site or any other party."
However, it is players that now complain for being denied the chance to exchange their virtual winnings for real cold hard cash. In that aim, they have called upon Sen. Xenophon to become involved in the row, and they have also set up a Facebook page condemning the DoubleDown rules and warning others.
Now Xenophon claims that the US-based site was misleading and that it violates online gambling laws, so he referred the matter to the Australian Communications and Media Authority, which ruled that the terms and conditions on the site were within the law and did not constitute gambling because it was not possible to win 'money or anything else of value' from playing the games provided.
However, this did not satisfy Xenophon, who then turned to the federal Communications Minister Stephen Conroy, requesting an urgent meeting to discuss "a loophole in the Interactive Gambling Act 2001 which has allowed hundreds of Australians to lose money".
It has been stated by Xenophon: "People are paying real money to gamble on these sites. But because these gamblers are forbidden by the sites from converting that virtual money back into real money, the sites aren't technically breaking any laws. This needs to change."
On the other side, a statement was issued by a DoubleDown spokesman that millions of players return every day to the site to gamble using free chips.
"It is entirely up to the user to decide if they wish to purchase virtual chips to play longer," he concluded. "There are hundreds if not thousands of games on Facebook which accept virtual currency in the form of Facebook credits and we're proud to be one of Facebook's top 12 game partners."