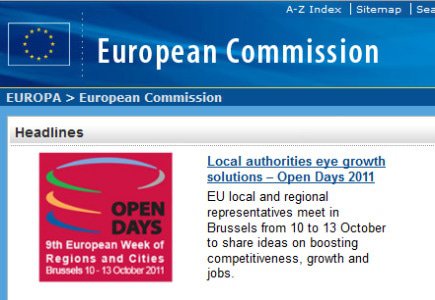 State monopolies still protected, claims gambling group
We finally get to see the threat made by online gambling group Betfair realized – the company has officially filed a complaint to the European Commission this week, requesting it to deal with the controversial proposed new German gambling laws, claiming that its "liberalisation" was not true to the word and that the regime keeps protecting German provincial monopolies.
Betfair's request only excludes the truly liberal German state of Schleswig Holstein, but it does seek that the rest of the country should comply with European Court of Justice rulings and European Union free market principles.
The fact that the new German online gambling proposals still run in favor of incumbent state companies through concession requirements and selection criteria, did not please Betfair, whose chief legal and regulatory affairs officer Martin Cruddace assessed: "The salient points of the European Commission's detailed opinion have as of yet not been addressed ... under these current proposals Germany's new state treaty will be out of line and out of touch with fundamental EU law."
The complaint filed by Betfair could represent a serious obstacle in the way of the German states' goal of securing EC approval by December 15, but this did not seem to worry a spokesman from the Rhineland-Pfalz state, who stated that politicians were confident of obtaining the support of the EC in the dispute.
Yet, he may be awfully wrong, as the ECJ finds that the fact that states market gambling services vigorously undermines German claims that monopolized gambling is necessary to control addictive gaming.