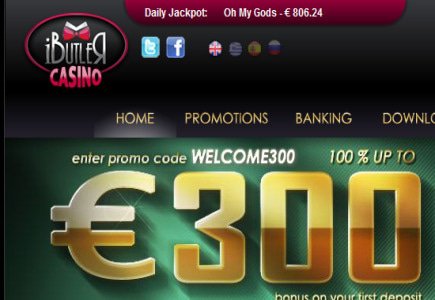 Are legal issues threatening iButler Casino owners?
Disturbing reports have arrived this week of a possible copycat issue with iButler Casino, whose games apparently strongly resemble those of the famous Rival Gaming software provider.
The casino is licensed by the LGA Malta, which is obviously not enough to vouch for the authenticity of its product. And even though the company's Malta-based spokesperson tried to deny the allegations by stating that similar games are quite a common appearance in the industry, players are not that convinced.
Here's what the spokesperson said: "Regarding to the similarity with Rival games, we don't have any connection with this company. We are using a different gaming platform and all our games are developped (sic) by us.
"You may find similarities between many other online gambling sites, and this is not a reason to believe that the games are stolen from one site or another."
It has been speculated that there are two possible sources for the games - the Malta-based 36Gaming or Forth Design Studio in Cyprus. So far, none of the two companies has made any comment regarding the allegations.