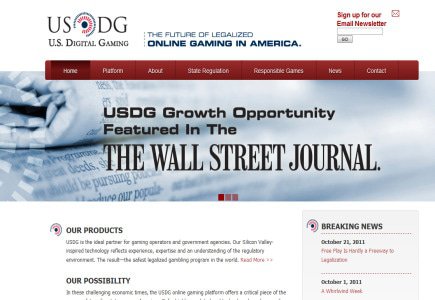 Newcomer to the industry has strong opinion
This week, a relatively new online gambling software company, US Digital Gaming, once again expressed firm position regarding the events in the industry when its chairman Richard Bronson took part in CNBC's "Fast Money" show.
During the show, Bronson opined that the country's declining revenues could be mended with the help of online gambling, which needs to be taxed and regulated. He also stated that 'illegal' offshore operators have taken up to $6 billion of revenue out of the United States, adding that eight or nine US states already have laws pending to legalize online gambling. Referring to this, he said: "It's imminent. There's no question. The states are broke. They're looking for revenue sources."
"We think it'll be like the first lottery, which occurred in New Hampshire in 1964. Now there are 43 states that have a state lottery," he said. "We believe the same thing will happen with online gaming."
His company currently focuses on the development of "legally compliant" gambling systems for Native American tribes, state lotteries and existing casinos.
As for another guest of the show, a billionaire businessman and 2929 Entertainment CEO Todd Wagner, he assessed it was likely gambling would move in some form over to an online arena.
In this respect, he asked: "Will it just be the same brick-and-mortar companies that transition to this, or will there be room for others to come in because the business is different? It's not just constructing a facility and construction permits and all the things that go with that world. Now we're in an online world."