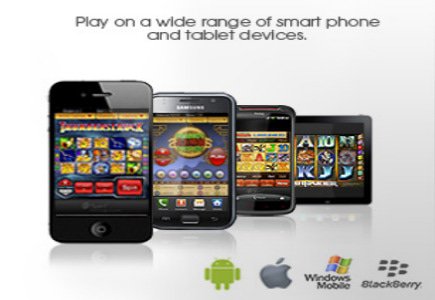 Proprietary mobile technology launched by internet gambling group, which signs a new partnership deal
An announcement came this week from online gambling group Virgin Games, informing the public that its casino subsidiary now offers Virgin Casino Mobile for punters who prefer playing while on the go.
The mobile offering has been developed using Virgin Games technology as a web application, in cooperation with mobile marketing agency, Somo. It is integrated into the company's bespoke gaming platform and will be developed into a multi-content proposition with games from a range of content partners.
Thanks to its web application character, it needs no approval from App Store, as it is instantly available to customers. Another of the mobile product's fine characteristics is that it supports Virgin Games' single wallet system, which enables players to use the same account for all Virgin Games solutions.
For the time being, the mobile offering will include Microgaming's mobile games content though its QuickFire integration process, but new titles from other content suppliers should be added soon, a Virgin Games spokesman stated.
In a comment on the new launch, Simon Burridge , CEO of Virgin Games said: "With Smartphone penetration now exceeding 40 percent in the UK, customers want and expect to be able to do on their phone what they do on their PC. With the launch of Virgin Casino Mobile we're simply responding to this demand.
"While the gaming industry has been on the cusp of a mobile revolution for some time, 2011 has really been the year when the planets have aligned to make mobile gaming a more attractive proposition. For us, we see it as the right time in the company's life, the industry's life and the technology is ready."
On the other side, Microgaming CEO Roger Raatgever also commented: "We are very happy to continue expanding our strong share in the mobile market by providing Virgin Games with our suite of mobile content through QuickFire.
"In the past, we have seen joint success with our QuickFire partnership with Virgin Games so we are confident that together we can seize all the opportunities the mobile gaming market currently presents to providers."
In related news, Virgin Games also announced a partnership with online video hosting provider Vzaar, which will help the group pursue its effort to better engage users.
According to Virgin's head of acquisition, Pierrick Leveque, "Part of this project involved the posting of gameplay videos, allowing our visitors to see our most popular games in action," said Leveque, adding that the gambling company is pleased with Vzaar's flexibility, which had enabled the accommodation of all Virgin's needs.
"We are delighted to have found in Vzaar a video hosting provider flexible enough to accommodate all our technical and operational needs."
Another comment arrived from Stephen McCluskey, CEO of Vzaar, who said "We are excited to be working with a global brand like Virgin and look forward to contributing to an overall better gaming experience for their members.
"High quality, high definition online video is an essential for e-commerce and online businesses. It is critical for an online game site like Virgin Games to provide the absolute best quality video experience to their members."