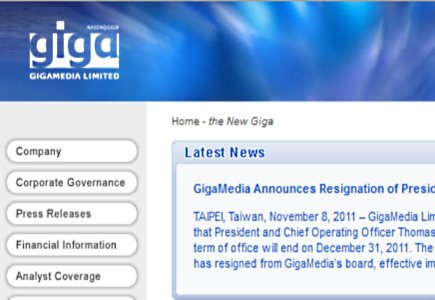 The sale also includes settlement of legal dispute with former CEO
It has been reported this week that GigaMedia Limited (GigaMedia) has announced the sale of its 67.087 percent interest in casual gaming firm T2CN Holding Limited (T2CN). The buyer of the share is Hornfull Limited, and the conditions of the sale include a cash consideration of $ 4 738 588 and a compensation of GigaMedia China Limited $ 789 765 in cash for legal fees incurred by GigaMedia in connection with T2CN legal disputes.
The sale was facilitated thanks to the fact that GigaMedia entered into a settlement agreement to resolve its civil legal disputes with the former head of its Asian online game and service business in the PRC and former chief executive officer of T2CN, Wang Ji, who, the company claimed, retained sensitive company property after he was removed from his position.