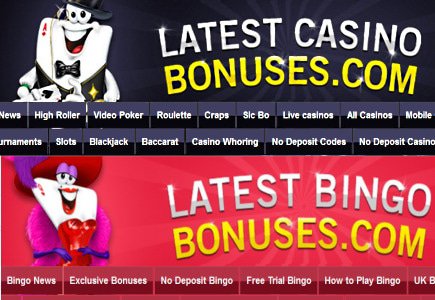 Latest Casino Bonuses makes it to the shortlist in two categories!
After a period of decision-making, where over 4,000 industry affiliates and executives cast their votes on the crème de la crème in the industry, the shortlist for this year's iGB Affiliate Awards has finally been announced on Dec. 19.
Many of the most famous names in the market have made it to at least one of the following categories: Best Affiliate (all verticals), Best Affiliate Program (all verticals), Best New Comer (Affiliate & Program), Best Affiliate manager (all verticals), Best iGaming Affiliate Network, The Louis Fabiano Award for the Best iGaming Community and Best Payment System for Affiliates.
One of the deserving websites that has entered two of the categories is Latest Casino Bonuses (LCB), which stands a chance at winning the Best Casino Afilliate and Best Affiliate Overall award – a true honor for this reputable affiliate giant. To make things even better for LCB, its sister site, Latest Bingo Bonuses (LBB) has also been shortlisted in the Best Bingo Affiliate category.
Yet, there's still a way to go before any of the shortlisted candidates can rejoice at their success, as the meticulous awarding procedure takes more time: a judging panel, composed of independent and unbiased experts, now needs to examine and evaluate all the finalists in order to select the winner for each category. The final winners will be announced at the iGB Affiliate Awards celebration on the 26th of January, on the eve of the London Affiliate Conference.
In a statement released on this occasion, Alex Pratt, Head of iGaming Business said: "A well deserved congratulations to everyone in the shortlist. To get to this stage is an amazing result and means you've had to beat most of your competitors to one of these top spots. Win or lose, each company on this list should be proud to have gotten to this stage. The final decision is now in the hands of our judges, so all that is left to say is good luck to our finalists."