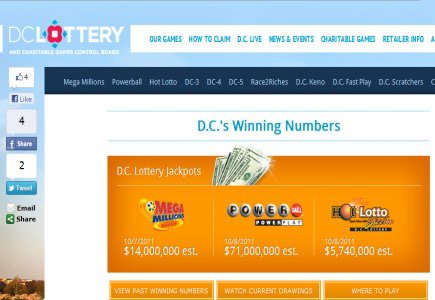 Positive public reactions at various consultative briefings around the city
Buddy Roogow, the director of the Washington DC Lottery, reports that most of the residents who spoke at the lottery's nine consultative briefings around the city supported the introduction of carefully regulated online gambling activity within the city boundaries.
Releasing his report, designed to sample the residents' reactions, Roogow claimed that 68 percent of 155 people who spoke at the meetings supported the internet gambling program, known as iGaming, whilst only 22 percent opposed it and 10 percent were neutral.
Those who were in favour of iGaming supported the idea of gaming revenue going toward social programs, and agreed that weekly betting limit of $250 is a sufficient safeguard against losses.
Opponents had several remarks considering the manner in which the program passed through the Legislature attached to a supplementary budget bill a year ago. They also claimed that the venture was too risky - places senior citizens at risk, and most of all, that government and gambling should not mix. Ward 4 was the only ward in which opponents of the iGaming outnumbered its supporters (9-8) among public commentators.
The bill in question, which made Washington DC the first in the US to legalize online gambling, will again be reconsidered on January 26 during a committee hearing, chaired by one of its main political opponents, councilor Jack Evans. Roogow's report will be also delivered at the hearing discussing whether the measure should be repealed despite the residents' support.
Pre-approved players registered ahead of time and authorized to play on their home computers or in prearranged public areas equipped with a WiFi will be initially offered four games according to the lottery's present plans.