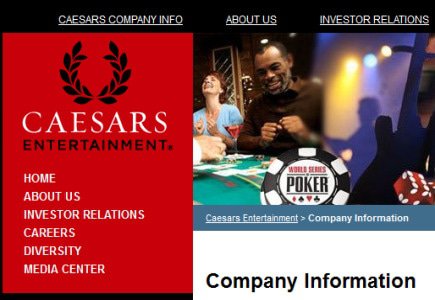 US land gambling giant further strengthens its online technical capability
US land gambling giant Caesars Entertainment, already owning 51 percent of Israeli internet social games developer Playtika, has acquired the remaining 49 percent of the company shares for a slightly higher value than it was for the previous investment. Playtika is valued at around $80-$90 million, and Caesars had exercised its option to acquire the rest of the stock within a two year framework.
Former Party Gaming chief, Mitch Garber, will run it out of Montreal once Playtika becomes part of the Caesars Interactive Entertainment.
"It is no coincidence that we chose to acquire the balance of Playtika shares now," he said in an exclusive interview earlier this week. "Playtika's activity is advancing according to our plans, and company growth has been consistently strong."
"We have learned that controlling a portion of a company's shares it not the same thing as having complete control. The integration of Playtika and Caesars Interactive was important for Playtika's long term growth, and required additional investment that the current shareholders were not sure they wanted.
"We reached the conclusion that we prefer acquiring full control of the company before it is too late, which will enable us to fully integrate it within Caesars Interactive. We have many plans for the future," concluded Garber.
Playtika co-founders, who will benefit from the Caesars deal, were Uri Shahak, the son of former IDF Chief of Staff Amnon Lipkin-Shakak, and Robert Antokol, who previously founded game company Cmate SA.
Other investors include former 888 CEO Gigi Levy, 888 investor Ofer Lezovsky, former Empire Online VP marketing man Avner Yasur, and real estate developers Igal Ahouvi, Yariv Gilat, and Dafna Weiss, along with Domaine du Castel winery founder Eli Ben-Zaken.
Garber said that in 2012, a promising year for the company, Playtika's 50-strong labour force will be boosted with a mainly Israeli-based qualified staff. Nevertheless, he sent a message to other Israeli software firms that he was interested in further acquisition in the area.
The company boasts 10 million mainly Facebook social users a month, and plans to expand operations in Asia, with customized games to the specific cultures. It also has a strong presence on the Russian social network named Vknotakte, currently offering two gambling games: a slot machine Slotomania, and a dice game Farkle. Garber promised that this inventory would be soon increased.