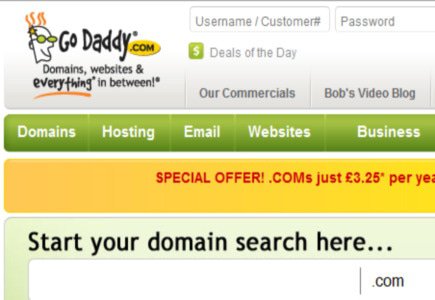 US act continues to cause controversy
Regarding the controversial US act titled Stop Online Piracy Act (SOPA), which has been facing a lot of public opposition thanks to its nature which could enable the internet censoring, a domain registrar GoDaddy has decided to take a step back and reconsider its position in supporting the measure.
Namely, despite the fact that the bill aims at fighting against intellectual property and copyright abuse, its enforcement permissions could easily be misused to censor internet content, including the prohibition of online advertising networks, payment facilitators and search engines from doing business with black listed websites, and it would also enable requests from domain registrars to block access or cooperate in seizures of certain websites and domains.
And as GoDaddy initially supported the act and its severe measures, this caused quite a stir in the public, including a number of calls for boycott of the domain registrar. In addition, having in mind GoDaddy's role in the notorious Kentucky domain seizures, and the enforcement agencies' historically diverse manipulation of legislation like the Wire Act in threatening and prosecuting companies associated with internet gambling and individuals, this act and GoDaddy's support of it unquestionably give cause for concern to online gambling companies.
In a statement given regarding the issue, GoDaddy chief executive Warren Adelman indicated the company's change of heart stating: "It's clear to us the bill's not ready in its current form. Looking at this over the last 20 hours, we're not seeing consensus in the Internet community, we're hearing the feedback from our customers."
Another one among the companies which opposed SOPA was the Wikipedia Foundation, which characterized the act as an assault on a free and open internet.
And having in mind such an open opposition, and even the change of position of one of its initial supporters, the next step of the current draft of the act, which is to be decided by the House Judiciary Committee, will certainly have to be made with care and much consideration.