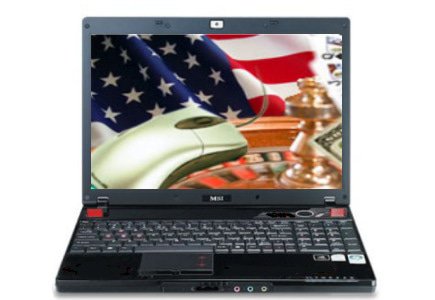 States that wish to regulate the pastime will face hurdles
Another analysis arrived this week regarding the effects of the US Department of Justice's dramatic change of opinion on online gambling and the Wire Act, reminding that the states that seek to legalize the pastime will still face obstacles before they manage to realize their initiatives.
Namely, it has been clarified that the Unlawful Internet Gambling Enforcement Act seems to allow states to approve intrastate online gambling, but under the prerequisite of certainty that such legislation would not violate federal law. Also, there was the question of tribal compacts with First Nation tribal authorities, and it has also been suggested that breaching those contracts could be very expensive for states that attempt to do so.
In case of the Californian lawmakers, they are facing a number of serious decisions that need to be made – which games would be allowed on the Internet, who will be authorized to run online games, determining the real returns to the state from legalization.
As one industry observer summed up the situation: "Internet gambling is likely inevitable at some point. But legislators should ensure that the state's approach carefully considers all the consequences, and is not merely a rush to help wealthy special interests reap larger profits."
Another comment arrived from Connecticut, whose Gov. Dannel Malloy expressed optimism about intrastate prospects for internet activity, assessing that online lottery ticket sales, even online poker, could be introduced provided that Connecticut lawmakers approve new forms of Internet gambling during next year's legislative session.
"It appears that [online] interstate and intrastate gaming is going to be allowed," Gov. Malloy specified, adding: "Obviously, gaming is an important part of our economy. … It appears that the only thing the Justice Department has ruled is off the table is sports betting, with the exception of horse betting. So with that one exclusion, everything is up for consideration by the states."
"To remain competitive," he said, "Connecticut must consider a plan that includes online gaming, or risk losing revenue to other states. Connecticut lawmakers are nervously eyeing the introduction of casino resorts in neighboring Massachusetts as a threat to the state's two land casinos and the state revenues flowing therefrom."
However, if any such measure is passed, and the Bay State sees its first casinos open, it would represent a significant impact on tribal casinos which could face a 15 percent to 20 percent decline in revenue. In that respect, Chuck Bunnell, a spokesman for the Mohegan Tribe stated: "We've been anticipating that the United States would move into this arena," adding that the Mohegans have had numerous meetings with the Malloy administration to discuss "how to remain competitive in an ever-expanding gaming environment."
"The Justice Department has made the path clearer for us," he stated, suggesting that, since in Connecticut, the two tribes have exclusive rights to offer casino games, online gambling could have "something online that's run by one or both tribes."
On the other hand, quoting big numbers that would be generated by online gambling for both states' and lotteries' coffers, Rick Bronson, chairman of internet gambling technology provider U.S. Digital Gaming, said that with the change states would be able to legally operate online gambling - poker above all, and sell lottery tickets online.
The DoJ's move also drew the attention of legal academic I. Nelson Rose of the Whittier Law School, who called the Justice Department move a "major Christmas present for the Internet gambling community."
He also added: "We are about to see this explosion of Internet gambling sweep across the nation. All we're seeing is every single state proposing more and more legal gambling. … Gambling is seen as a painless, involuntary tax so it is an easy way to raise revenue without raising real taxes.
"It's money and [states] can't raise taxes anymore and they can't cut services anymore so they need a way to raise money and gambling seems to pay more tax."
He also assessed that "the ruling by the Justice Department hands the states the power to make decisions about what forms of online gambling, if any, are legal. If they permit it, then states could reach pacts to allow their residents to play online in each other's jurisdictions as well."
Another opinion on the measure also arrived from Keith Whyte, the executive director of the National Council on Problem Gambling, who presented some shocking numbers, stating that a half a million youths aged 12-17 are dealing with gambling problems, and that as they are already gambling online, the country's prevention of the pastime is not doing a good job.
"In some ways, we're concerned that when these existing industries expand [under the new Justice Department rule] they're going to do the same shoddy job of enforcing that they're already doing," he said, adding that "States are looking to maximize revenue from gambling, but they also need to minimalize the social costs."
Another problem that may be presented is that the DoJ view needs to be substantiated in law by Congress, without whose approval, the next US presidential incumbent could reverse the DoJ position.
"This is just an opinion of the Department of Justice and only reflects what the Obama administration would bring charges on. Future departments of Justice could interpret the Wire Act differently," Greg Gemignani, a Las Vegas lawyer and expert in Internet gaming opined.
His opinion has been confirmed by fellow lawyer Linda Shorey, who said: "An opinion of the Office of Legal Counsel can be withdrawn or changed, although it is not often done. Under the U.S. Constitution, only the courts have the authority to determine whether the Wire Act applies to poker wagers," she said. "The Department of Justice memo is not binding on the courts."
In an explanation on its move, a Justice Department spokeswoman Alisa Finelli said online poker did not constitute betting on a sporting event under the Wire Act, but specified that other state and federal laws will still apply to online gambling.
"In states that ban various forms of gambling - including Internet poker – the Department will be able to investigate and prosecute those gambling businesses under the Unlawful Internet Gambling Enforcement Act and other sections of the criminal code."