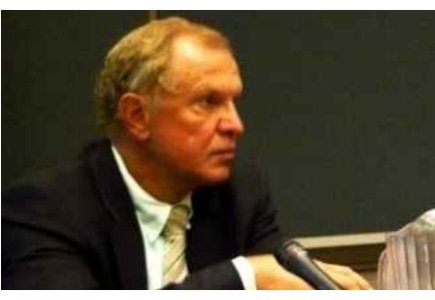 Sen. Ray Lesniak, online gambling advocate, is planning to take advantage of the DoJ turnabout
Department of Justice change of policy on online gambling encouraged New Jersey Senator Ray Lesniak, one of online gambling's strongest supporters, to capitalize it by immediately pushing for intrastate legalization as 2012 starts out.
Lesniak will try to get a bill through the Legislature and on Governor Chris Christie's desk as early as next week in order to make New Jersey the national leader in online gambling, now that in-state bets do not violate the law.
"We can be the Silicon Valley of Internet gaming. It's the wave of the future. It's going to come and we can be in the lead on it," said Lesniak
The bill itself contains safeguards to address Christie's concerns, including fines of $1,000 per player per day for anyone running an illegal Internet betting parlour, and $10,000 for advertising such illicit operations. Bettors would have to be: New Jersey residents, at least 21 years old, and physically present in the State, which could be verified by existing software.
A spokesman for Senate leadership said it has to be clear whether there's enough support to move forward quickly on the bill whilst a spokesman for the House of Assembly leadership said Lesniak's request would be heard before deciding on a course of action. Even if it is not scheduled for vote on January 9, the last day of the current state legislative session, Lesniak is trying to secure approval from Assembly and Senate leaders to have it approved in committees, and then finally approved on January 9 and sent to Christie.
Robert Griffin, CEO of Trump Entertainment Resorts and president of the Casino Association of New Jersey, confirmed the trade group is going to discuss the matter. It is in accordance with their plans announced last year to set up an online gambling operation as soon as it becomes legal, so that money currently going to offshore online betting operations could benefit New Jersey.
According to the Lesniak bill, only the Atlantic City casinos could offer Internet gambling in New Jersey, requiring the computer servers to be physically located in Atlantic City to comply with state law mandating that all New Jersey casino gambling occur there. As for the gamblers, they would have to set up online wagering accounts with the casinos.
The bill would also require that Internet betting licensees pay $20 million a year for three years to help increase horse race purses and help the tracks through a difficult period.
Instead of the existing 8 percent on traditional casino revenue, Internet gambling revenue would be taxed at 10 percent.
Finally, the bill would allocate $100,000 a year from online gambling proceeds to fund programs for compulsive gamblers. It would be enable people with gambling problems to set limits on how much they could bet or lose within a specific time frame.