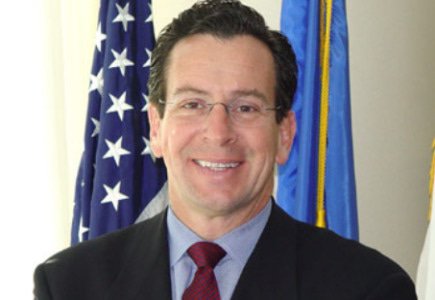 DoJ change of policy responsible for the certainty of the advent of legalised online gambling
After the US Department of Justice announced a change of its policy on the Wire Act, there's no stopping for the legalization of online gambling in the country, opined Connecticut governor Dannel Malloy on Jan. 9.
According to him, it is inevitable online gambling will come to Connecticut. He also specified that his administration is looking into what can be done to protect jobs associated with the state's two tribal land casinos and investigating whether to allow the casinos or the state lottery to handle any potential online gambling operations based in Connecticut.
"The Internet is the Internet. You don't turn off the Internet at any state's borders," he said. "It's an impossibility.
"If it [online gambling] moves forward, and it's clearly going to move forward, it's going to be available in Connecticut. Now we have to decide, in the state of Connecticut, what is our approach to that."
However, Governor Malloy's position is not shared by Republican Senate Minority Leader John McKinney, who assessed that online gambling is not inevitable as there is still the possibility that Congress will oppose and defeat any attempt at legalisation.
McKinney also expressed belief that there are options for Connectcut to prevent or restrict the advent of internet gambling, and that the state should not replicate what other states may decide to do.
In his opinion: "I think the governor wants everybody to believe there's nothing we can do about it and therefore he wants to gain revenue from it. That's not right."
Still, in his response to McKinney, Malloy said that the legalisation of internet gambling represents a decision on a national level – a decision that has largely already been made.