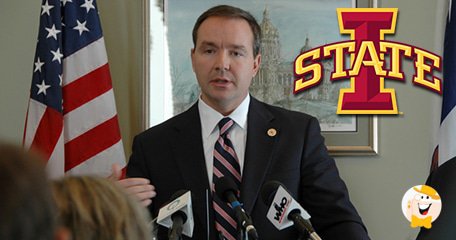 Danielson points out to the possibility of inter-state cooperation

In an interview given to the local Des Moines Register newspaper this week, State Senator Jeff Danielson, who chairs the Senate State Government Committee in Iowa, shared his thoughts about inter-state collaboration in legalised online poker.

Namely, he assessed that, thanks to the recent Department of Justice change of heart regarding the Wire Act will have a significant impact on the legalization debate, and that it is possible to organize inter-state cooperation with other potential legalised poker states like Nevada and Washington DC, which would bring a new system that could boost the pool of players and the appeal of the action.

Danielson also announced that he hopes his current project - a draft to facilitate such an arrangement, will be finished by the end of the current session.

Danielson appears to have the support of State Senator William Dotzler, his fellow Democrat, who said that it is likely he will floor-manage such an Internet poker bill: "I think the evidence is pretty clear that Iowans are already gambling online. We are losing a lot of revenue here in the state of Iowa, because Iowans are using off-shore Internet gambling accounts."

In addition, the plan also enjoys the backing of US Digital Gaming exec Kirk Uhlers, who opined that an interstate online poker venture would deliver "a more robust opportunity."