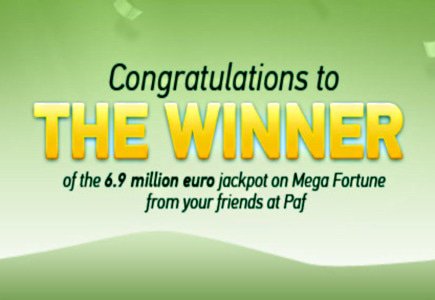 Finland's biggest online jackpot win
This has been a great week for a 29-year-old Paf player from Helsinki who on Jan. 18 won Euro 6.9 million on the Mega Fortune slot where he placed a mere Euro 2 wager.
Thrilled about his win, the still unidentified player said, "It was early in the morning when I won and I was in shock and couldn't sleep. After a long while I fell asleep and then when I woke up I checked my gaming account straight away to see if the money was still there."
In a comment on the new jackpot win, Anders Sims, head of press and public relations at Paf, stated: "These wins are obviously really great for Paf too. They show that it is possible to have really big wins with us, that you really can realise your dreams and win a fantastic jackpot.
"It is important that we as a gaming company take our responsibility and don't leave the winner without any support. We make sure that the customer receives financial guidance and have a routine and checklist that we go through with all big winners with the purpose to help them in this very unexpected but joyful situation."