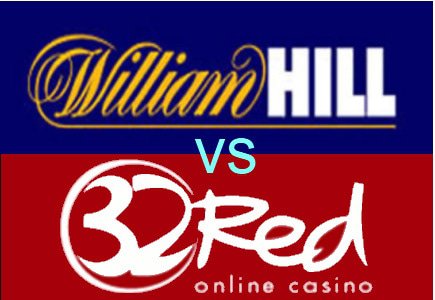 Three-year court battle gets a closure
After three years spent in court, the legal battle between British online gambling company 32Red and bookmaker William Hill has been ended, and not favorably for the William Hill's appeal against the trademark infringement ruling.
Namely, the British Court of Appeals this week supported the decision of the High Court of Justice, finding William Hill's 32Vegas business (subsequently renamed 21Nova) guilty of infringing two of 32Red's trademarks.
In the Court of Appeals' opinion, this was: "A full-scale, wide-ranging attack on the Judge's analysis and conclusions on virtually every aspect of his judgment", so it entirely dismissed the appeal and ruled that William Hill took unfair advantage of 32Red's recognised trademarks.
Based on the ruling, 32Red was awarded costs associated with the appeal, and an initial amount of GBP 70 000 payable within 14 days.
Damages and cost liabilities will be assessed at a further High Court hearing early next year.
In a comment on the court win, Ed Ware, chief executive officer of 32Red, said: "We are delighted that the Court of Appeal has categorically dismissed William Hill's appeal. The success of our cross-appeal is also very satisfying. Quite correctly, the Court of Appeal's judgment also supported the view that taking advantage of a well known brand such as 32Red is not acceptable.
"This judgment further underlines our Intellectual Property Rights and should deter other operators from infringing our trade marks. We are now focused on concluding this matter with William Hill and have already begun preparations for the inquiry into damages."