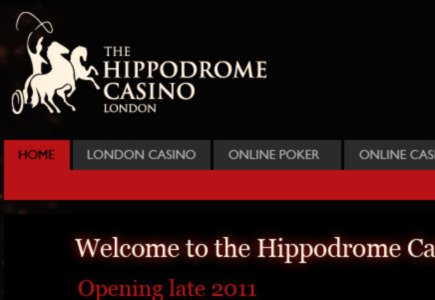 Is Hippodrome going live soon?
An announcement came this week from the UK gaming and advertising group Media Corp of a deal it has closed with the soon-to-be launched Hippodrome Casino on a revenue-share basis.
Based on the deal, a branded online offering that involves a suite of online gaming products such as online casino and poker games will be provided by Media Corp immediately; however, sportsbetting and bingo will be added by the end of the year.
In addition, MediaCorp will maintain the software, all financial transactions and 24/7 customer support; and the customers at Hippodrome Casino will be offered cash deposit and withdrawal facilities from their online accounts at the Casino venue.
Hippodrome Casino has been much anticipated in the industry – it represents a redevelopment project of a historic casino, worth GBP 40 million. Once launched, it will involve a 90 000 square-foot international-style casino in the heart of London's West End with three gaming floors, five bars, a restaurant and a 200 seat cabaret theatre.
According to Simon Thomas, Chairman, Hippodrome Casino, "We are very excited about working with Media Corporation. We are creating something special with the Hippodrome that should start a new era in gambling led entertainment in the UK. We needed an online partner that was doing something special with online casinos, who reflected our standards and desire to do the basics superbly, but add a layer of fun and flair and we are proud to have Media Corporation as our online partner. Together we should be able to create something larger than the sum of the parts and give a new dimension to both businesses."
It has been added by Justin Drummond, chief executive officer, Media Corporation plc: "This is a major deal for Media Corp, which will see the scale of Media Corp's online gaming business grow enormously. Whilst we already have a sizeable business in online poker, growth of our online casino business has been a particular focus for the Group. The deal will major step change for Media Corp as we build a significant presence in the UK and international online gaming market. The Board is also delighted that the placing to the maximum amount of the share authority was oversubscribed, demonstrating the belief that investors have in our continued growth."