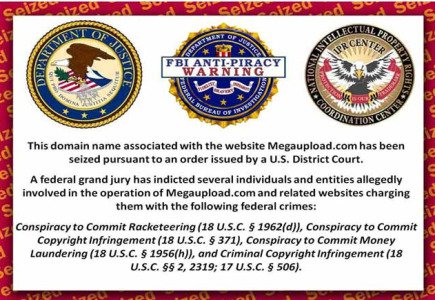 Company defends its position claiming ignorance of any dubious doings
According to bwin.party Digital, defending its link with recently indicted Megaupload, they were unaware of any alleged illegal dealings.
The breaking news were that the founder of Megaupload known as Kim Dotcom, formerly Kim Schmitz, aka Kim Tim Jim Vestor and Kimble, an internet entrepreneur, was arrested along with four others in New Zealand earlier this week. They remain in police custody on suspicion of heading a global criminal conspiracy that involves copyright infringement and money laundering related to pirated films, music and TV programmes through the company website.
Furthermore, the U.S. Authorities are seeking his extradition for charges that, if found guilty, he could face up to 20 years in prison. Dotcom (Schmitz) has been convicted for many of charges ranging from hacking offences, insider trading, and embezzlement amongst others.
Under "Third Parties" in the indictment, PartyGaming and its poker arm Party Poker were named for paying over $3 million for advertising on the Megaupload site. Regrettably, the contract was initiated around mid-November 2009, even before its merger with Bwin on March 2011, and "still active on or about March, 18 2011". There are also a few other names mentioned in the same context, including PayPal and Moneybookers.
John Shepherd, bwin.party director of communications, quickly responded saying that the company had terminated the contract once the news broke and "had no knowledge about any of the alleged activities undertaken by Megaupload."