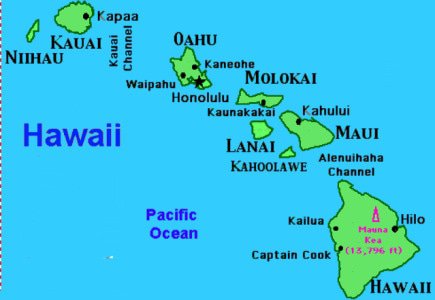 Two bills already submitted for legislation
Following the US Department of Justice last year's opinion reverse, Hawaii is the latest US State to reconsider internet gambling. At the moment, the state legislature is facing two bills - one proposing the regulation of the pastime, and the other related solely to land-based gaming.
The first House Bill 2422 has been submitted to the Hawaiian state legislature, proposing the creation of a "Hawaii internet lottery and gaming corporation". If it comes to the passage of the bill, HILGC will be authorised to offer games of chance and games of skill over the internet, including poker, lottery, and casino games.
In the bill, provisions are included to acquire the services of an internet gaming provider. It is based on a tender bid and on a condition that a successful company has never offered internet services to Americans. The bill also allows intrastate real-money wagering and free-to-play internet offerings to citizens residing both in and out of the state.
Additional provisions include the hosting of maximum two land-based gaming events per year related to the HILGC's internet offering in order to attract tourists to the state as well as an option allowing the body to enter into like-minded multi-state agreements.
The second proposal, Bill HB2316, makes provision for the establishment of a state lottery specifying only land-based games and excluding any provision for internet gambling.
Both bills are sponsored by long-time gambling advocates Joseph Souki, House Speaker Emeritus, Representative Faye Hanohano, and Representative Angus McKelvey.