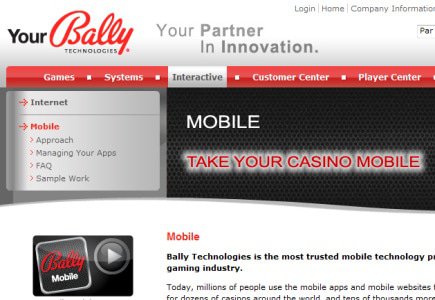 Popular land casino favorites go mobile
In addition to its online and mobile gaming drive, US gambling games and equipment supplier Bally Technologies decided to transfer four new titles to the world of play-for-fun mobile applications.
The games include Cash Wizard, Golden Pharaoh, Fireball and Betty Boop's Love Meter, and they are available to download from iTunes for iPhone, iPod touch and iPad.
Cash Wizard is quite similar to its real casino version, and comes with gameplay and bonuses, accompanied by the 1970s hit-song "Magic", which can be downloaded directly through the app from iTunes.
Golden Pharaoh involves a range of convenient game mechanics, such as U-Spin, a gesture-control technology that enables players to touch and spin a virtual wheel during a bonus round and Directional Wilds, where a "wild" dial appears on a reel and spins, making every symbol in line with the pointing dial wild.
Fireball is an exciting eight-level progressive that involves great graphics and sounds, as well as Bally's popular Game-in-Game feature. This app brings various classic and popular Bally titles in one package.
Finally, Betty Boop's Love Meter will bring lots of fun to players, with its adorable main character, and an offering that includes nine bonuses and a variety of progressive jackpots.
It has been specified by Dan Savage, Bally Interactive's vice president of marketing: "We're growing our mobile play-for-fun application library at a rapid pace and we're looking forward to introducing additional titles like Betty Boop's Fortune Teller, Hot Spin, and Lighting Jackpots.
"Cash Wizard, Golden Pharaoh, Fireball, and Betty Boop's Love Meter are all standouts on casino floors. With bonus features, outstanding interactive-gameplay, trailblazing play mechanics, and a GPS-enabled locator feature to help players find the real slot in a nearby casino, these apps are also standouts among mobile casino games.
"Cash Wizard, Golden Pharaoh, Fireball, and Betty Boop's Love Meter join Bally's other play-for-fun app titles like Cash Spin, Vegas Hits, Playboy Hot Zone, Triple Trouble Poker, and Code Red," he concluded.