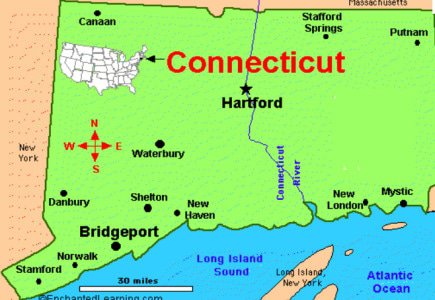 Restless tribes keep on hoping
Connecticut Public Safety and Security Committee of the state Senate in its Thursday meeting introduced a calmer note to the debate after heated exchanges between the governor's office and the minority leader. Co-chair Representative Steve Dargan said on the occasion that, as far as the committee is concerned, there are no immediate plans to legalize online gambling.
The public safety committee traditionally has jurisdiction over gaming matters, and according to Dargan, has no intentions of filing an internet gaming bill in the 2012 legislative session. He was explicit about complex issues surrounding online gambling and having broad repercussions. "We are in the infancy stage of trying to understand this issue,'' said Dargan.
He revealed that he had spoken to the governor's staff and had been assured that his office does not intend to submit any bill legalizing online gaming in this legislative session. It is also expected that the federal government will play a role: the U.S. Senate will hold a hearing on the Department of Justice's recent change of policy on internet gambling next week.
Governor Malloy later confirmed that the issue was still at the discussion stage: "I think it's highly appropriate that a discussion be had about that subject," he said, adding that he himself is not an internet gambling advocate, but the DoJ's about turn on its interpretation of what constitutes online gambling in terms of the Wire Act was a surprise.
Malloy promised to keep a close watch on what neighbouring states do regarding internet gambling, reminding about the major contribution in tax revenues and employment land gambling companies had made to the state.
Senate minority leader John McKinney, chief opponent of online gambling, cheered: "I don't believe that putting a 24/7 electronic casino in every house in Connecticut so the government can profit from it is the way to solve our budget crisis. I am pleased that the Public Safety Committee and the Malloy administration will not be submitting legislation to legalize online gambling this year."
Several executives representing the interests of Connecticut land casinos, such as Chuck Bunnell of Mohegan Sun and Anshu Z. Kalhan and Frank Pracukowski of the Foxwoods Development Company, submitted evidence that were included in the Committee discussion. The executives observed that it is far easier to prevent under-aged and problem gamblers online than it is in bricks-and-mortar casinos because those sites have sophisticated screening software designed to prevent abuses.
"The profits and jobs from internet gambling are all currently going off-shore with no benefit to the state of Connecticut," said Kalhan and revealed that there are 855 websites to take online bets from Connecticut players which rarely enforce age verification.
The two tribes' representatives warned legislators about online gambling already being here, with numerous offshore sites offering the opportunity to wager on games via the internet. But the state was not regulating that activity and receives no benefit from online gambling due to the legal situation.
Mohegan chief of staff Charles Bunnell added: "Online gaming is not a new venture here in Connecticut. Online gaming is available today. It's just illegal and unregulated. We are ready to enter this market, whether on an intrastate basis or on an inter-state basis, and ensure that if legal, it is implemented with the same professionalism, public safety awareness and recognition of the regulatory concerns that have been the foundation of the Mohegan Sun operation since its opening,"
Both tribes said that in case the state decides to legalize online gambling, their two successful casinos in south eastern Connecticut could run a regulated system, providing protection for gamblers and prevention of underage players.
However, if the state allows another vendor to offer online gambling, they would consider it a violation of their current compact with the state, based on which they have exclusive rights to offer casino gambling in return for providing the state with 25 percent of their slot machine revenues. In payments to the state this year, the two tribes made a total of $359 million.
It appears that the two tribes have different approaches to online gambling: Bunnell declaring that the Mohegans would be interested in offering online poker or a limited number of games on the Internet, but concerned that there could be less visitors if every game possible was offered on the Internet. However, Zalhan said the Mashantuckets don't share that concern because online poker makes up only about 15 to 20 percent of online gambling. "Our tribe would appreciate the ability to take our full suite of products into the online world. I think the key is to have proper regulation and enforcement behind it," he said.
Finally, special counsel to the State attorney Robert Clark warned: "The state should carefully consider the impact any legislation might have on its existing relationships with the tribes."