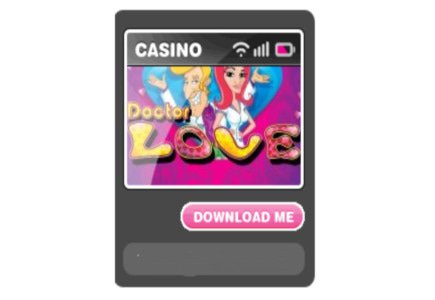 Dr. Love goes mobile
The merger with the NYX Group seems to have a good effect on NextGen Gaming, whose latest idea has come to fruition – to launch its popular Dr. Love slot to the Apple Store for mobile players' direct access. It has been specified by the company that new titles are in the pipeline, and that they should arrive to Apple Store in the coming months.
As for the Doctor Love title for the App Store, it's a play-for-fun game for Apple iPhone users and it's presented in the same format as a play for real NextGen mini-game. Surely, its charms, bright colors and features will appeal to mobile users they did to online punters.
According to Matt Davey, CEO NYX Gaming Group, "Our move into providing content via the App Store reiterates our commitment to providing players with content wherever they desire it. In tandem with its full sized predecessor, the Doctor Love app retains NextGen's advanced slots technologies such as true reel bounce, offering players the excitement of following the win and the near miss as they chase triggering events."