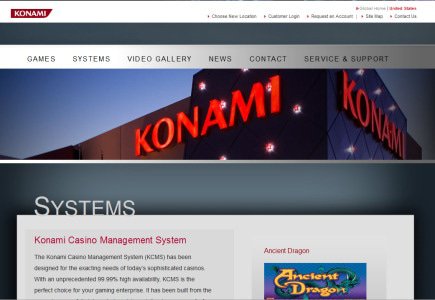 This time, Konami's mobile technology serves to expand land casino presence
According to the latest reports, another industry player is pursuing expansion plans in the lucrative US market – this time it's US land gambling technology supplier Konami, which has partnered with mobile and social gaming outfit Joingo to offer its latest KCMS Patron product to more land casinos.
KCMS Patron is actually an app designed to give primarily land casino patrons mobile access to promotional offers and loyalty incentives, enabling them to immediately deploy their own branded Android, iPhone, Blackberry, and Mobile Web Apps. This way, they can engage with punters more often, and offer them promos and up-to-date information.
In addition, through the app, punters can view all aspects of their loyalty program, access a list of their available comps and offers that can be redeemed on spot, enjoy self-service options like ordering drinks, requesting their cars from the valet, etc. Also, they can view property amenities such as restaurants and hotel rooms, menus, make reservations, etc.
According to Joingo chief exec Steve Boyle, "Konami and Joingo share many of the same objectives, both providing technology that empowers casino operators to implement innovative marketing campaigns and drive business forward. KCMS and the Patron App work together to propel a casino's overall loyalty and social media strategy."