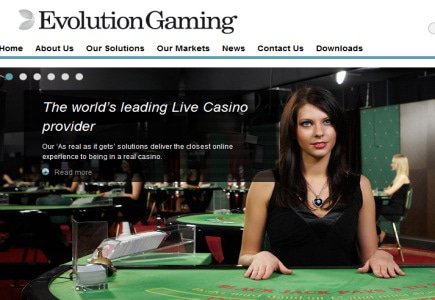 Evolution gaming's localized live blackjack gains AAMS' approval
Italian punters will be able to enjoy a new live dealer product from this week, as live dealer supplier Evolution Gaming introduced the "Ventuno" live blackjack game to the market, after it received the approval of the Italian regulator AAMS.
The new product features native speaking Italian dealers and it joins Evolution's popular 'Venezia Roulette' room in providing Italian players with a localized online live gaming experience.
It has been specified by its Italian CEO Gionata La Torre: "Like Venezia Roulette, with Ventuno we have created an online live casino experience where Italian players will feel completely at home.
Our native speaking Italian dealers all have extensive experience in Italian casino customs and culture. Although customers are playing on their PCs and laptops, for them it's just like taking a seat at a Blackjack table in a real Italian casino.
"Players can interact in real-time with the dealer and fellow players via internet chat, and the dealer can reply verbally for all players to hear. And, of course, when that interaction is in the local language with a native speaking professional dealer, excellent rapport is established between players and dealer, increasing player time at the table, repeat visits and customer loyalty."