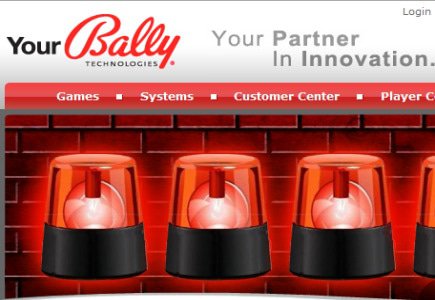 The company launches B2B remote gaming server
Based on a new announcement from famous land gambling supplier Bally Technologies, with which it informed the public of the launch of its new Remote Gaming Server (RGS) product for online and mobile gaming, it can be concluded that the company's intentions to enter the online gambling sector are very ambitious.
The new product has multiple benefits – apart from providing access to Bally's diverse library of casino-gaming content by means of a one-time integration, it also offers enhanced bonusing, play mechanics, progressives, and other features.
In addition, it enables land casino operators without an online-gaming presence to introduce play-for-free games into their offering, using the Bally RGS. It has also been specified that the technology will be used as part of Bally's business-to-business social initiatives, and added that throughout the next year, Bally plans to integrate more Interactive products into its systems across a wide range of operational functions.
According to a Bally spokesman, "The Bally Remote Gaming Server allows operators to integrate Bally games into their online portals. When combined with Bally's systems, the Bally Interactive products will deliver a single-view of the player – on the casino floor, at home, and on the move. The way in which these products will be integrated across multiple platforms will provide powerful cross-marketing tools for operators and dynamic bonusing benefits for their players."
It has been added by Bally senior vice president of technology Bryan Kelly: "Bally's integration of the RGS into our cloud-based mobile platform gives operators the ability to incorporate our play-for-free or wager-based games into their mobile offerings. This means they can deliver a virtualized casino experience for players online and through their mobile devices."