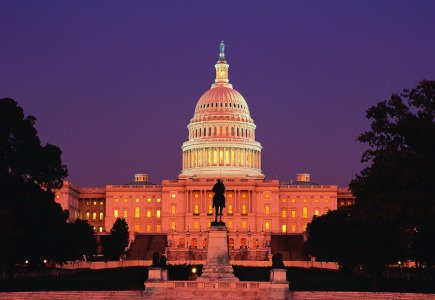 Controversial internet gambling law voted down 10 - 2
Washington DC's online gambling law, which was passed over a year ago attached to a supplementary budget bill but involved a controversial lottery contract worth around $38 million, was repealed on Tuesday. The city council voted 10 -2 to repeal the legislation.
Councillor Michael A. Brown, who introduced the law, offered to submit a compromise bill, but the decision was against it. Councillor Brown reiterated that online gambling was a good thing for the District, and said that the council should not have voted for repeal, even if members wanted to revisit the underlying contract.
Not even a communication from Mayor Vincent C. Gray about his conditional support to re-bidding of the entire contract if the council eventually revives i-gaming did not help. Mayor Gray, who initially supported online gambling, later withdrew his support claiming that the matter became too controversial.
The law's main opponent, a chairman of the city Revenue and Finance Committee Councillor Jack Evans, warned that more scrutiny of the lottery contract would be forthcoming and urged his fellow councillors to vote on any potential re-bid before lobbyists "swooped down on council members," saying: ""There are so many questions about the lottery contract. It was really not done the way it should have been done."
Council member Tommy Wells, who co-sponsored the repeal bill, said "I certainly have a lot of questions about the process of selecting the [local] partner in the lottery contract, and that's a conversation I will be having with Mr. Evans."
Some of the councillors who voted for the repeal were not against online gambling as such. According to them, the process had been tainted and should be completely re-started.
Interestingly enough, further developments of the vote were recriminations and denials between various city officials regarding the procurement and processing procedures on the contract.
Spokesman Byron Boothe from Intralot, a Greek company that made the contract in question with the DC Lottery, commenting on the repeal vote, said: "Intralot is disappointed in the council vote today. We look forward to assisting the D.C. Lottery as they move forward in exploring their space in today's ever-changing gaming world."