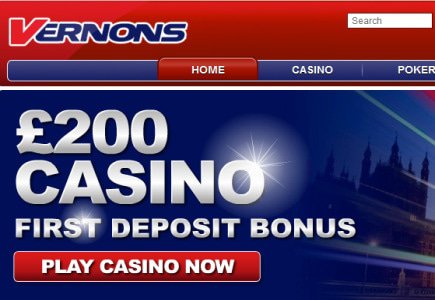 Market expansion sought through TV and social media campaign
A new UK-oriented marketing campaign has been launched by online casino and poker room Vernons, operated by Sportech eGaming, in which the operator seeks to expand within the market by advertizing on TV and social media.
The campaign will go live this week on Sky, ITV4, Dave, FX, DMAX, Discovery Channel, History Channel, Travel & Living, RealTime and Home& Health and run during February and March.
To make its offering a more appealing one, Vernon's will launch an accompanying promotional campaign on its Facebook page, under the name "Attention Britain". Namely, the promo tests users' knowledge on British culture, television, music and entertainment.